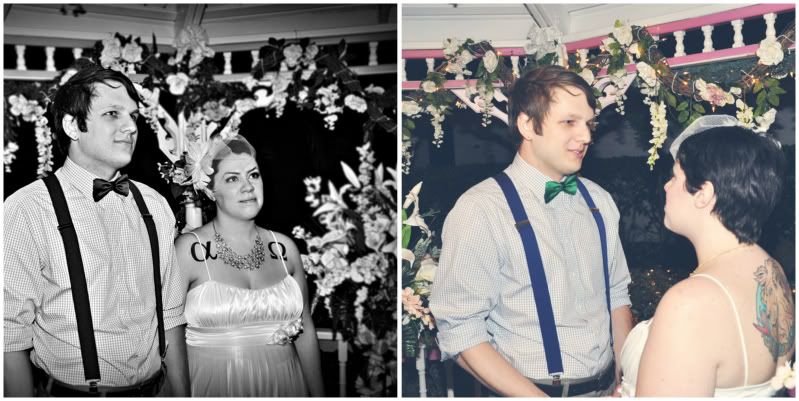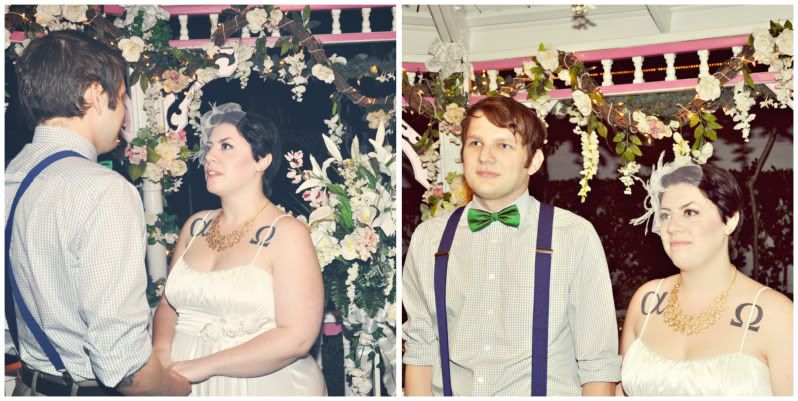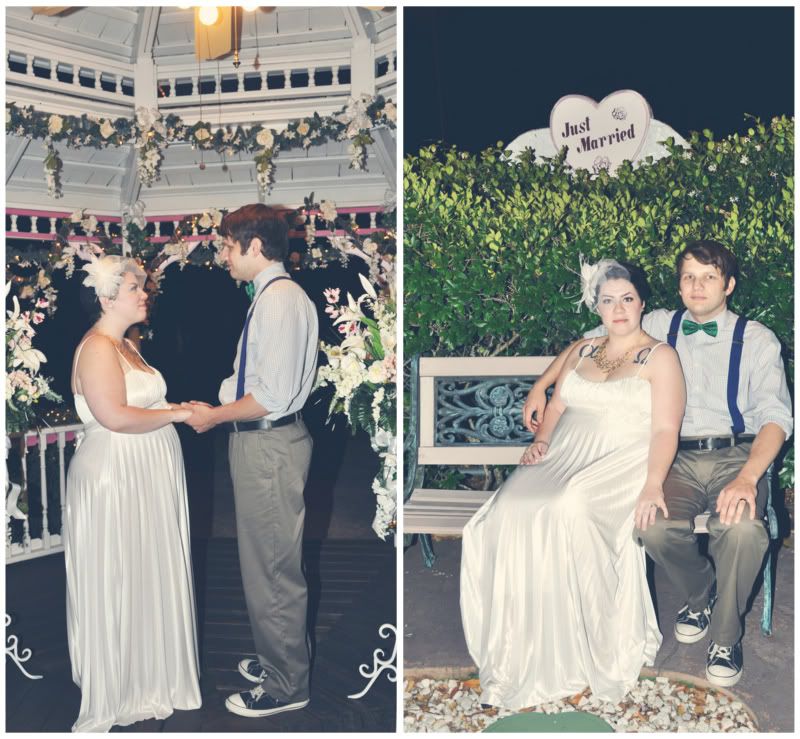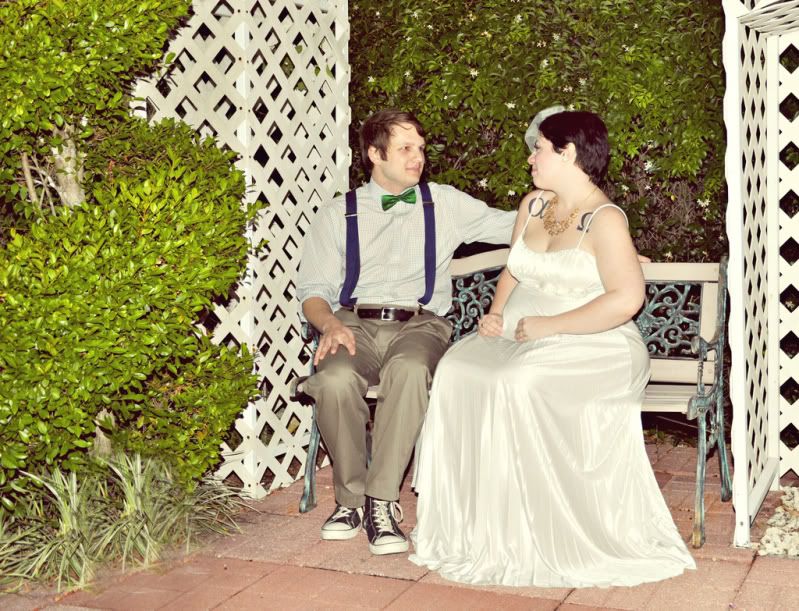 (One of my favorite pictures above)
We got married! YAY! It was an awesome evening.
The weather was perfect for Florida that night. It was about 76 degrees, with a light wind. No annoying bugs attacking our flesh. Just awesome. It happened so fast. Kinda a blur. I just remember holding Michael's hand and saying to myself "You're getting married" over and over in my head.
I think I fumble the vows. haha Michael said he didn't hear that. But I'm pretty sure I said "bowel" instead of "vow" OOOOPS!
Michael was so cute too. I loved his suspenders and bow-tie! So handsome. And he was so nervous, even though he claimed he wasn't. He was so stiff the whole time, but I know he was just as excited as I was.
And despite all the waterproof makeup, I didn't cry! I couldn't stop smiling the whole time. It was such an intimate wedding. Truly special. A moment between him and I that only we will share. I love him and so excited to have a family! I feel whole now. My two boys and I!
And thank you for everyone's support! It really pumped me up!