Sunday was Michael's 29th Birthday.
We went to Colonial Beach, VA where his father's band "Wise Guys" were playing for the night at Black Pearl Tiki Bar (venue). Have I mentioned that I absolutely love his family? His father is a cool cat. Seriously, they get down. And the Wise Guys is a blues band made up of older guys who just like to jam. So they have a lot of fun, and its always lighthearted. Black Pearl was along the beach and had their own outdoor tiki bar. It was a summer-beachy kinda night. Plus the owner's of Black Pearl, have a house that the bands get to stay at when they play for his restaurant, so we got a mini vacation for free. Oh and free food for the band and family members of the band. HOLLA.
His papa is the "Tall Glass of Cool" on the right. And man, could this guy play the harmonica. :)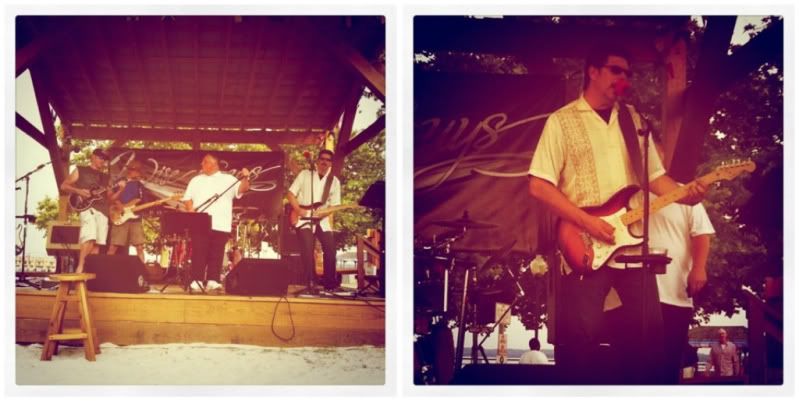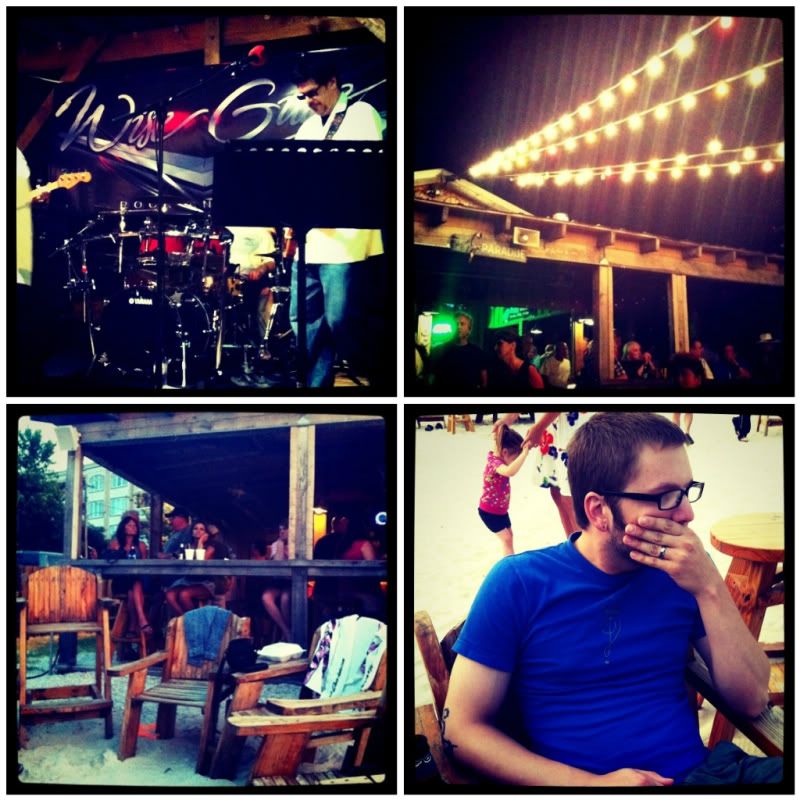 I really like Colonial Beach. I wasn't too commercialized like the beaches I'm used too. I grew up going to Ocean City, MD. Colonial Beach was very low key.
I should have taken more pictures. But I was busy swaying my big butt and belly to the music. And let me tell you, Michael's mom can DANCE! haha
In the morning, we woke up to his mom making us breakfast that included of bacon, eggs, toast, and a fresh fruit salad.